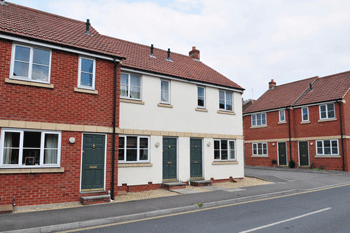 Local authority leaders have warned that billions of pounds of centrally determined national discounts are threatening the future of Right to Buy (RtB).
The national RtB discount, set by the Government, currently averages 42% of market value, meaning council properties can be bought for almost half price.
Since the Government increased the size of the discount in April 2012, the average discount on a property has increased by 137% to more than £63,000.
As a result, the Local Government Association (LGA) estimates that tenants have benefited from £4.9bn in RtB discounts in order to buy their own home.
The LGA's research shows this has led to a 'surge' in the number of homes sold under the scheme. Over 79,000 homes were sold between 2012/13 and 2018/19.
Councils are only able to use a third of each retained RtB receipt to build a replacement home and so local authorities are struggling to replace houses that have been sold off, the LGA warns.
Councils have only been able to replace around a quarter (21,720) of the homes sold between 2012/13 and 2018/19.
The LGA says that the loss of social rented housing risks pushing more families into the private rented sector, driving up housing benefit spending and rents and exacerbating the homelessness crisis.
They are calling on the Government to allow councils to set discounts locally and keep 100% of sales receipts to replace homes.
'We were pleased the Government listened to our call to scrap the housing borrowing cap to give councils more freedom to build council homes,' said Cllr David Renard, the LGA's housing spokesman.
'But it makes no sense if these homes are then potentially sold at a heavily discounted price. Protecting council investment in new stock is crucial if we are going to build the homes the country needs.
'Right to Buy continues to enable many families to achieve the dream of getting on the housing ladder and owning their own home. Without reform of the scheme, future generations will not enjoy the same opportunity.'
London Councils' executive member for housing, Cllr Darren Rodwell, told The MJ: 'The Government retaining receipts shows it doesn't respect local government as a true and equal partner.