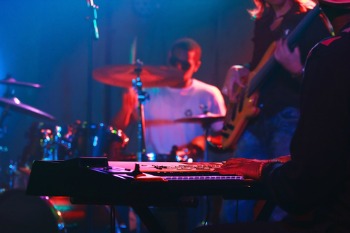 Council leaders have thrown their support behind a campaign which will see a person or business responsible for a change in noise conditions being held responsible for managing that change.
Under current legislation, somebody can move next door to a live music venue and ask for it to be quieter regardless of how long the venue has been there. It is then up to the venue to pay for the noise levels to be restricted.
However, under new proposals outlined in a Private Members' Bill by John Spellar MP it will be assumed that anybody who chooses to move next door to a music venue knows there will be noise from that venue. It will be their responsibility to pay for any noise-cancelling measures they might wish to pursue.
Equally, a music venue that makes changes, such as purchasing a new public address system, will be responsible for carrying out tests to ensure its noise emissions don't increase.
The Local Government Association (LGA) has joined the cross-party campaign, describing Mr Spellar's proposal as a 'common-sense solution'.
'Our live music venues are part of the cultural lifeblood of communities, but sadly the increase in demand for housing in town centres is bringing some residents into conflict with them,' said Cllr Gerald Vernon Jackson, chair of the LGA's Culture, Tourism and Sport Board.
'It cannot be right that someone can knowingly move next door to such a venue and then decide afterwards that the music is a nuisance, in the same way that it is not right for a venue to install a speaker system without consideration for nearby residents.
'Instead, this proposal provides a common-sense solution which strikes a balance between the obligations of developers and protecting the vital live music scene in our towns and cities across the country.
'This Bill offers a much-needed update which has already drawn widespread support across the political spectrum, and we look forward to seeing its progress through Parliament.'