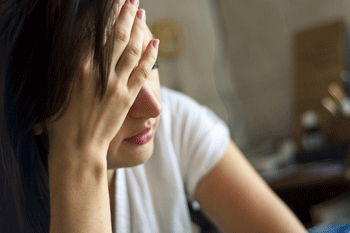 Local authority leaders have called on the Government to clarify how already over-stretched councils will be reimbursed for the new self-isolation support scheme.
Over the weekend the Government announced that people with COVID-19 symptoms will be required by law from 28 September to self-isolate.
Those on lower incomes who cannot work from home will be supported by a £500 payment to help them through the 14-day isolation period.
Anyone in breach of the self-isolation rules or anyone found to be preventing others from self-isolating will be fined. The fine will start at £1,000 but could increase to up to £10,000 for repeat offences.
Local authorities will be required to set up these support schemes and the Government expects them to be in place by 12 October. Those who start to self-isolate from 28 September will receive backdated payments.
Announcing the new measures, the Prime Minister said: 'The best way we can fight this virus is by everyone following the rules and self-isolating if they're at risk of passing on coronavirus. And so nobody underestimates just how important this is, new regulations will mean you are legally obliged to do so if you have the virus or have been asked to do so by NHS Test and Trace.
'People who choose to ignore the rules will face significant fines. We need to do all we can to control the spread of this virus, to prevent the most vulnerable people from becoming infected, and to protect the NHS and save lives.
Cllr James Jamieson, chairman of the Local Government Association (LGA), said that he was pleased the Government had recognised that people on low incomes may need additional help.
However, he warned that setting up these schemes from 'scratch' will be 'challenging'.
'It is vital that Government works extremely closely with councils so they can prepare and have immediate access to data to get support to those people who need it,' he said.
'We are pleased councils will be given discretionary funding to allow them to support people in need who fall outside this scheme.
'Given the ongoing and significant funding pressures they face, urgent clarity is needed about how councils will be reimbursed for costs of setting up these schemes and the payments themselves. 'Councillors and their councils have been true leaders during the pandemic. When rapid action was needed, they have delivered for residents and remain best placed to understand and respond to the complex challenges faced by local communities.'