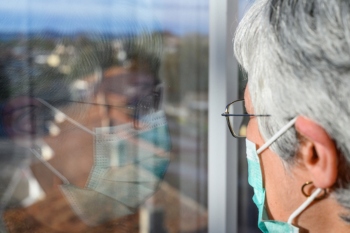 Local authority leaders have emphasised the importance of ensuring councils have 'regular, secure' access to data to support their response to COVID-19.
A new report from the National Audit Office (NAO) into the Government's efforts to protect and support the vulnerable during lockdown has said that while the shielding programme was swiftly deployed, a lack of clear data hampered the effort.
Last March, the Government urged clinically extremely vulnerable (CEV) people to shield themselves for 12 weeks and not go out for shopping, travel or leisure to protect them from COVID-19. In order to provide those shielding with food and medicine a shielding programme, led by the Ministry of Housing, Communities & Local Government (MHCLG), was established.
The progress of this programme, however, was slowed down due to a lack of accurate and available data identifying exactly who was shielding. Hospital data, for example, was seven weeks out of date and did not always specify sufficient detail of people's medical condition.
According to the NAO study, the full list of who was shielding and in need of support only stabilized in May thanks, in part, to data from GPs and trusts.
The report concluded that the Government was now better placed to respond to a similar crisis, but it recommended that the Department of Health and Social Care (DHSC) should ensure there is easy, but secure, access to healthcare data, and that it sets out the key data needed for a future pandemic or civil emergency.
'The shielding programme was an important response to support clinically extremely vulnerable people asked to shield. It provided support to many of those most at risk from COVID-19, and delivered food to just over 500,000 people,' said Gareth Davies, head of the NAO.
'However, challenges pulling together data meant it took time to quickly identify those needing to shield, and therefore eligible for support. Government has learnt lessons from this programme and is better placed should this type of support be required again.'
Responding to the NAO report, Cllr Ian Hudspeth, chairman of the Local Government Association's (LGA) Community Wellbeing Board, said that councils' 'number one priority' throughout the pandemic has been protecting the vulnerable.
'This includes supporting those who are clinically extremely vulnerable to COVID-19 and need to be shielded, as well as people outside this group, to access food, tackle loneliness and meet any social care needs,' he said.
'Councils have also delivered a wide range of support to households who are in, or at risk of, financial hardship and are supporting the vaccine roll out for this and other groups.'
Cllr Hudspeth also reiterated the NAO's call for more accessible data: 'As this report recommends, it is crucial that councils receive regular, secure access to data, so that they can reach out and support the right people at the right time.'