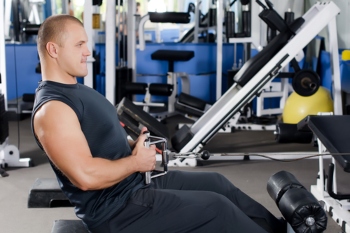 Local authority leaders have called on the Chancellor to invest millions into public sports and leisure facilities as part of the effort to tackle health inequalities.
Ahead of this week's Spending Review, the Local Government Association (LGA) is calling for the Government to invest £875m in leisure facilities, pitches, and parks to help councils reduce obesity, improve public health outcomes, and cut carbon emissions.
The LGA said that this investment would help build or refurbish 25 new facilities each year over a three-year period.
Councils are currently the biggest investor in sport, leisure, parks and green spaces, spending £1.1bn per year in England. However, nearly two thirds of the leisure estate is ageing and many facilities are at risk of closure.
Swim England have warned that many pools constructed in the 1960s and 1970s are coming to the end of their lifespan, with not enough new facilities being built to replace them. They predict that the UK will lose 2,000 swimming pools by the end of the decade.
A report published by the LGA last month, in partnership with the Association for Public Service Excellence (APSE) and Chief Cultural and Leisure Officers Association (CLOA), also warned that ageing sport and leisure facilities were hampering efforts to meet net zero targets as they account for up to 40% of a council's carbon emission output.
The loss of public sports and leisure facilities would particularly impact BAME communities and residents from lower socio-economic backgrounds, according to the LGA, as private operators are less likely to invest in poorer neighbourhoods.
'The provision of affordable public leisure facilities is essential for levelling up an area and councils want to work with communities to design the leisure centres, sports pitches, parks and other infrastructure that will best enable them to build activity into their lives,' said Cllr Gerald Vernon-Jackson, chair of the LGA's Culture, Tourism and Sport Board.
'It cannot be understated the multitude of ways that public sport and leisure facilities contribute to society, from reducing the burden on the NHS and social care, improving our mental and physical health and supporting the ambitions of our sporting superstars.'
'It's imperative the upcoming Spending Review recognises this with vital long-term investment in these cherished and vital services,' he added.