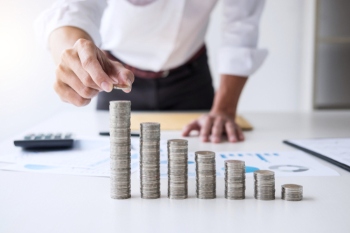 The leader of Highland Council has urged the Scottish government to fully fund increased National Insurance employer contributions.
Cllr Margaret Davidson said that the settlement to local authorities does not include funding for the increased NIC employer contributions which Holyrood received compensatory funding for from the UK Government.
'The increased employer contributions for National Insurance equates to £3.4m. This deficit would wipe out any 3% increase in council tax, without meeting any of our significant budget pressures,' she said.
'The council is already facing a £3.9m core budget reduction, coupled with significant additional pressures. This will lead to some very hard decisions ahead.'
In response to Cllr Davidson, a Scottish government spokesperson said that the UK Treasury's block grant to the Scottish budget does not identify funding for National Insurance contributions.
They said that the budget provides local government revenue funding amounting to over £11.8bn – a cash increase of £855.4m and a real terms increase of £543.6m. However, they argued the UK Government had still cut Holyrood's funding.
'The Scottish Budget takes account of the full range of pressures across different areas and accordingly increases the local government settlement by over £900 million next year,' the spokesperson said.
'The Scottish Fiscal Commission has highlighted the overall 2022-23 Scottish Budget is 2.6% lower than this year's in cash terms and 5.2% lower after accounting for inflation because of reduced Covid-19 funding and falling capital funding from the UK Government.'