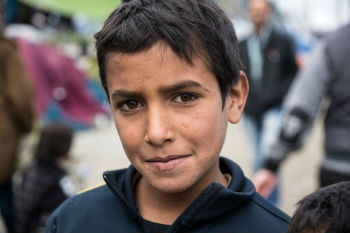 Portsmouth City Council has urged the Government to review the way councils deal with unaccompanied children seeking asylum, after figures show they account for a quarter of the council's looked after children.
Council leader, Cllr Gerald Vernon Jackson, has written to the immigration minister warning the cost of looking after these children has created a shortfall of around £627,000.
He said the council is currently looking after 87 young people, which is three times the 0.07% level set as a reasonable expectation under the National Transfer Scheme, and 'proportionately' higher than nearby authorities.
Cllr Vernon Jackson said: 'It's vital that the government understands the complexities involved, especially against an ever-decreasing council budget, and the pressures that small authorities are under to handle the situation.
'We are more than willing to do our part and ensure the care of these vulnerable young people, but there needs to be a fairer system that spreads the responsibility more equally.'