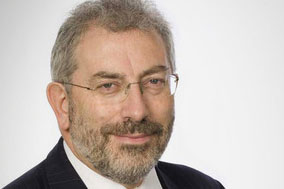 A London council formerly announced yesterday that Lord Bob Kerslake has been appointed chair of its new, commercially-driven regeneration company.
Barking and Dagenham formerly announced yesterday that Lord Kerslake, president of the Local Government Association (LGA), will chair the board of Be First.
Be First is a private company which is wholly owned by the council. It was created to attract investment into the borough and will generate income for the authority through its own investments.
The council will continue to make final decisions on planning applications and to approve strategic plans and policies, but Be First will offer a range of strategic and pre-planning services, and project delivery as well as setting up joint ventures and other special purpose companies to deliver regeneration.
The company is expected to start trading in October 2017.
Council leader Darren Rodwell described Be First as a 'regeneration giant' and said bringing in Lord Kerslake, who was also head of the civil service from 2012 to 2014, would 'put rocket boosters' on the council's regeneration efforts.
Speaking at the international property conference, MIPIM, Cllr Rodwell said: 'Lord Kerslake was a giant in central and local government and an expert in housing and now he will be chairing what will be regen giant.
'Our borough is already renowned as one of London's premier growth areas, with hugely exciting developments such as Barking Riverside and our plans for Made In Dagenham studios.
'But bringing in Lord Kerslake and creating Be First will put rocket boosters on our drive to make Barking and Dagenham a magnet for tens of thousands of affordable quality homes and well paid jobs for ordinary, aspirational Londoners.'
Lord Kerslake said: 'Barking and Dagenham is already known as one of the capital's hottest investment areas and promises huge opportunities for further growth.
'I am hugely looking forward to helping Darren making sure this eastern promise is delivered for the benefit of all residents.'