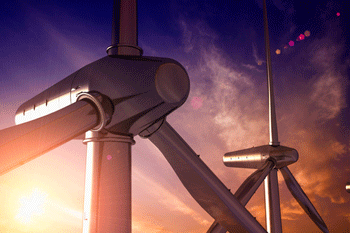 A Humber council has welcomed government consent for the world's biggest offshore wind-farm near the Yorkshire coast.
Around 900 jobs are due to be created by the Dogger Bank Creyke Beck wind project, which will see up to 400 wind turbines set up 130km from the East Riding coastline.
With a capacity of up to 2.4 gigawatts, the project is expected to generate enough electricity to power almost two million homes.
The two adjacent windfarms will alone be able to supply around 2.5% of UK electricity, reducing carbon emissions by almost four million tonnes each year.
Leader of East Riding of Yorkshire Council, Cllr Stephen Parnaby, told LocalGov the project marked 'yet another landmark moment for the Humber region'.
'The council welcomes the news that planning permission for a 400 turbine offshore wind farm at Dogger Bank has been approved by the Government,' Cllr Parnaby said.
'The wide scale economic benefits this investment and others have for the East Riding cannot be over stated, with the possibility of up to 900 employment opportunities being created in an emerging sector.
'The council will continue to work alongside partners in both the public and private sector to provide support for local businesses to become part of the renewable energy supply chain and to develop the skills of the local workforce to maximise the benefits of this investment and ensure that as many of these as possible remain local to help grow the economy of the Humber.'
Announcing the Government's approval, energy and climate change secretary Ed Davey said: 'Making the most of Britain's home grown energy is creating jobs and businesses in the UK, getting the best deal for consumers and reducing our reliance on foreign imports. Wind power is vital to this plan, with £14.5bn invested since 2010 into an industry which supports 35,400 jobs.'
Responding to the plans, RenewableUK's director of offshore renewables, Nick Medic, said: 'This is an awesome project. It will surely be considered as one of the most significant infrastructure projects ever undertaken by the wind industry.
'We need to make sure that this project as well as other worthy offshore projects around these islands are adequately supported and funded. In return, offshore wind will generate much more than just electricity: it will turn the country into a green-economy powerhouse, creating jobs and business growth for years to come.'