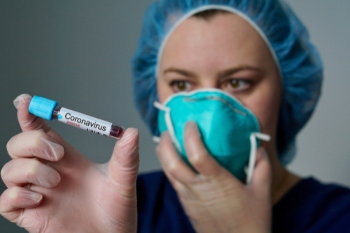 A council in Cheshire has told pupils who have been on school trips to northern Italy where Coronavirus cases have been identified to 'self-isolate' and contact the NHS as a precautionary measure.
Cheshire East Council has issued the latest advice following the decisions by Sandbach High School and Brine Leas School to send pupils and staff home after they had returned from northern Italy.
'There are two specific areas in the north of Italy that have put in control measures – one area of 10 villages in lowland Lombardy and one village in the Veneto region,' said Dr Matt Tyrer, acting director of public health at Cheshire East Council.
'If individuals have been to these specific towns, the advice is to self-isolate and contact NHS 111.
'In relation to the rest of Italy, individuals who have flu-like symptoms should stay indoors, avoid contact with others and contact NHS 111 for advice. Individuals without these symptoms do not need to contact NHS 111 or self-isolate.'
Two other schools, Cransley School in Northwich, Cheshire, and Trinity Catholic College, Middlesbrough, have also taken the decision to close.
A statement from Trinity Catholic College said that following a ski trip by pupils and staff, a small number began 'showing mild flu-like symptoms'.
'All pupils who attended the trip have been asked by the School to inform NHS 111 and insist on being tested for the Coronavirus, even if displaying very mild symptoms,' the statement said.
'Regardless of the current Department for Education and Public Health England advice that the school should remain open to all other pupils, the headteacher has decided, in discussion with the senior leadership team and the CEO of the Trust to completely minimise possible spread of infection amongst families and close the school for the remainder of the week.
'During this time, the school will be able to conduct a precautionary deep clean of the school buildings.'