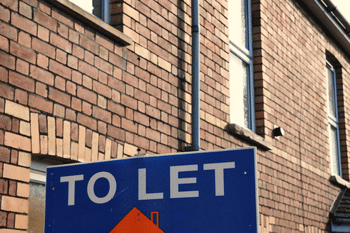 A London borough has been accused of 'social cleansing' after sending a letter offering to pay local tenants to move 129 miles away to Birmingham.
The letter sent by Wandsworth Council was shared on Twitter by Labour's parliamentary candidate for Putney, Sheila Boswell, and prompted a furious response from social media users.
It says the borough would pay its current tenants up to £5,000 to relocate to privately owned accommodation in Birmingham.
'The properties are mostly houses with a low rental charge and normally come with access to a garden and in some instances have a private driveway. The council will pay the tenant(s) as per the following for bedrooms given up: 2 bedroom property - £3,500; 3 bedroom property - £4,000; 4 bedroom property - £5,000; 5 bedroom property - £5,000,' the letter states/
'We will also be able to help you with the rent deposit and assist with removal costs up to £2,000,' it adds.
"Unbelievable letter to council tenants from Wandsworth Tories: We'll pay you to move to Birmingham & rent privately pic.twitter.com/g70DMFmtIr"

— Sheila Boswell (@sheilaboswell) May 5, 2015
While the letter describes the measure as 'just an opportunity and entirely your own choice', Labour's parliamentary candidate for Battersea, Will Martindale, said one local woman had complained of feeling 'not wanted'.
Boswell described the letter as 'unbelievable' while Martindale labelled it 'scandalous'.
A spokesperson for Wandsworth Council said: 'This is a scheme that has been in place in Wandsworth for many years. Every other London borough has a similar policy.
'What it does is provide choices and incentives for tenants in larger properties to hand them back so that they can be used to provide new social rented homes for families on waiting lists who may be living in overcrowded conditions and need a bigger property.'
'Offering a financial incentive is one of the ways in which tenants who don't need such big homes can be encouraged to give them up.
'As the letter makes crystal clear, it is not compulsory and no-one is forced to leave, but some residents are quite happy to move out of London because they may have family connections in other parts of the country or are looking to make a fresh start outside the capital.'