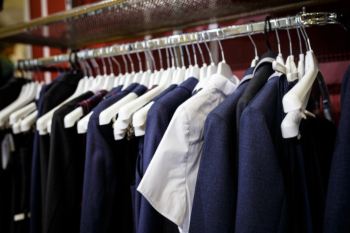 Councils have urged schools to take a 'common-sense' approach to the cost of uniforms, after parents warned this was affecting their choice of school.
A new survey of parents by The Children's Society found over half a million parents said the cost of a uniform had impacted on their decision on what schools to apply for.
They found parents were spending around £337 on secondary school uniform each year on average, while parents of primary school children are paying £315 a year per child.
More than one in five families on low incomes said they had been forced to cut back on food and other essentials because of uniform costs.
Speaking ahead of a Commons debate on the subject today, the Local Government Association (LGA) said parents should never be pushed into debt over the cost of school uniforms.
'People should never be in a position where they are worried about applying to the best school for their child because they're worried about the cost of the uniform,' said cllr Judith Blake, chair of the Local Government Association's Children and Young People Board, said:
'We have long argued that all schools must follow a common-sense approach. But every year we hear of some schools insisting that parents buy a wide range of compulsory items, from branded blazers to specific socks. This can push the overall cost of a uniform and PE kit into hundreds of pounds, and for many families, that is simply too expensive.'