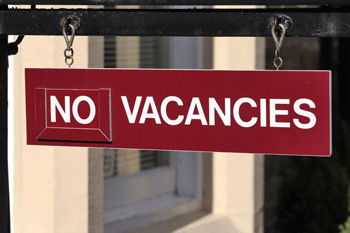 Councils are being forced to spend more than £90m a year on placing homeless people in bed and breakfasts, council chiefs have warned.
The Local Government Association (LGA) found councils are spending 10 times as much money as on housing households in B&Bs compared to a decade ago due to shortage of homes and increasing demand.
This cost has risen from £10.6m in 2009/10 to £93.3m in 2017/18.
The LGA is calling for the Government to restore Local Housing Allowance rates to at least the 30th percentile of rents and give councils the power to replace more homes being sold under Right to Buy.
The LGA's housing spokesman, Cllr David Renard, said: 'This analysis shows that sadly many councils are exhausting all their options and are having little choice but to use B&Bs more and more.
'Not only is this far from ideal for families, it is very expensive for councils, who are already under significant financial pressures. Councils would much rather use these scarce resources to build more affordable homes and prevent people from becoming homeless in the first place.
'We now need Government to act and use the Queen's Speech to kick-start the genuine renaissance in council house building needed to reduce homelessness and solve our national housing crisis.'