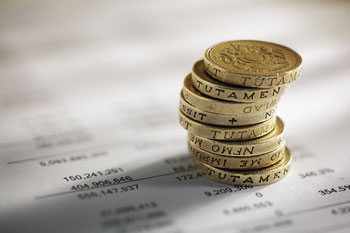 Out of date spending assessments mean councils may not be getting their fair share of cash to deal with the coronavirus crisis, latest figures from the Institute of Fiscal Studies have revealed.
The £1.6bn provided to help local authorities deal with COVID-19 are based on spending needs assessments from 2013-14 and fail to take account of confirmed coronavirus cases.
IFS associate director, David Phillips, found large differences in allocations around the country, and variations in how the spending and demographics have changed in the past seven years.
Mr Phillips acknowledged the emergency funding was a 'near impossible task' given the speed at which allocations had to be made. 'The Government has therefore had to make use of the rough proxies already available to it.'
But he said future funding could be better. 'Rather than try to allocate all of the funding in advance, it [the Government] could loosen the rules to allow councils to borrow to fund day-to-day spending linked to the coronavirus pandemic, allowing them to respond rapidly in a manner they see fit.
'The Government could then reimburse councils at a later date once it has a better idea of what the impact of the coronavirus has been in different parts of the country and is able to apply proper financial safeguards.'
Central Government has already reassured councils that there will be additional funding, but as yet has given no further detail.
The report found allocations per resident ranged from £15 in Wokingham to £45 in Knowsley, with London and home counties receiving less in general than more deprived area.
District councils are set to receive an average of 45p per resident, despite their responsibilities for services like homelessness, environmental health and cemeteries and crematoriums.
Chartered Institute of Public Finance and Accountancy (CIPFA) local government policy manager, Joanne Pitt said: 'CIPFA recognises and welcomes the additional funding announced by the government at this very difficult time.
'But this IFS analysis raises several valid questions around the allocation of COVID-19 funding, and following local government secretary Robert Jenrick's previous statements, it is important that the sector remains confident it will be fully reimbursed for crisis-related spend.'