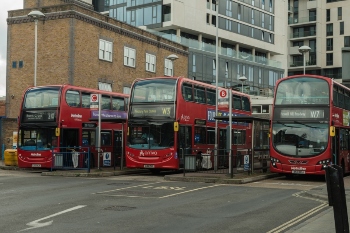 The consultation is asking for views on the challenges of transitioning to zero emission vehicles and what would need to be in place to withdraw the sale of non-zero emission vehicles.
It is also looking for feedback on what the Government could do to accelerate the transition to zero emission coaches and minibuses.
'In Bus Back Better, we committed to set a legal end date for the sale of new diesel buses – today we are launching a consultation to set an end date for the sale of new, non-zero emission buses across the UK,' Baroness Vere told the House yesterday.
'Working together across the United Kingdom to provide certainty to the market, stimulating innovation and investment in alternative approaches and encourage local authorities and bus operators to plan together to deliver a decarbonised bus fleet.'
On Saturday the Government announced almost £200m in funding, for almost 1,000 more zero emission buses.
This article originally appeared on LAPV.