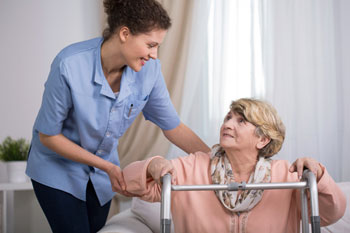 Voluntary and community organisations play a 'pivotal role' in delivering personalised care, a new report finds.
The report, published by National Voices, a coalition of charities that advocates for people being in control of their health and care, explores how collaboration between the voluntary sector and Clinical Commissioning Groups (CCGs) can help deliver personal health budgets (PHB).
A PHB is an amount of money controlled by an individual to support their health and wellbeing needs. Figures from NHS England show that 75% of people with a PHB believe their health and wellbeing has improved as a result.
The report, which was prepared with Volunteering Matters and NAVCA, confirms that engagement with voluntary organisations is critical in making individual transformations through PHBs possible.
However, it said both health commissioners and the voluntary sector have a responsibility to work together to make this a reality for individuals.
Responding to the report, Cllr Izzi Seccombe, chairman of the Local Government Association's (LGA) Community Wellbeing Board, said: 'Councils have a good history of working with voluntary, community and social enterprise sector partners to drive personalisation, choice and control and this report shows how important these organisations are to delivering personalised care that helps to transform the lives of those they are caring for.
'Personal budgets and integrated health budgets are important mechanisms for personalisation, but they are just one approach and will not be right for everyone.
'Any extension of personal budgets will need to be appropriately resourced to ensure the support is in place and councils need to be closely consulted on any such proposals.
'Careful consideration will need to be given to how commissioners can support providers to develop the fragile voluntary and community sector social care market so that it offers genuine choice and is able to respond to care pathways.'