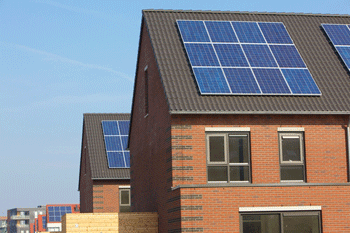 A £10m fund has been launched to help communities across England set up their own renewable energy schemes.
The Urban Community Energy Fund provides grants of up to £20,000 to create 'power hubs' using anything from solar to local waste to generate energy. Local projects can also access loans of up to £130,000 to finance initiatives.
Energy and climate change secretary Ed Davey said he hoped it would encourage others to follow the example of existing community schemes. England's first project has seen Harvey's Brewery in Lewes, East Sussex use solar energy to cut its bills while the community benefits from money back under the feed in tariff.
'This is all about investing in renewable energy sources, creating jobs and changing the way renewable energy is developed in the UK,' said Mr Davey.
Kathy Smyth, policy director of Community Energy England, said: 'Without risking the integrity of the wider feed in tariff scheme, this will stimulate community involvement in larger renewable schemes.
'It will be a great boost to projects using the split ownership model under the voluntary protocol for shared community ownership, which Ed Davey launched earlier this month.'