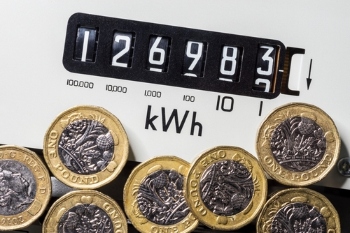 Over two thirds of people responding to a recent poll argue that more power should be given to local communities to tackle the cost of living crisis.
A poll of over 2,100 adults by Britain Thinks has found that just 14% are confident the Government can address the crisis, while 66% were not confident. The remaining 20% were neutral or undecided.
Nearly 80% of Respondents to the poll, which was commissioned by the think tank New Local, said Westminster and Whitehall were making decisions 'about people and places they know little about.'
Around 68% argued that more power should be given to local communities to tackle the issue themselves. Seventy-seven percent said that in order to level up, the Government should give communities more power to decide what investment and support they need.
Just short of 80% supported providing councils with sufficient funds to invest in communities.
Adam Lent, chief executive, New Local, commented: 'At a time when issues like cost of living and regional inequality are reaching a crisis point, trust in politicians to deliver solutions is at a catastrophic low. Meanwhile, people themselves want greater control over how to solve these problems as they appear in their own households and communities.
'Rather than struggle for half-baked, top-down solutions, the Government should trust and resource communities to tackle the issues that are affecting them directly at a local level. That would really be giving back control.'
'That's why we're calling for a Community Power Act, that would end the top-down, ineffective system that is not delivering the answers people need,' he added.