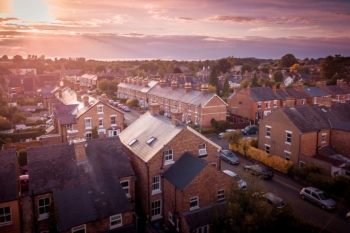 Government should change course in order to succeed in levelling up left behind places, a new report has concluded.
The Commission into Prosperity and Community Placemaking concluded investment should be made in local neighbourhoods rather than grand infrastructure projects.
Convened by the Create Streets Foundation and chaired by Toby Lloyd, a former housing adviser to the Prime Minister, the commission concluded: 'Top-down investment must not focus on expensive heavy infrastructure rather than in catalysing bottom-up improvements to local places.
'We are convinced that neighbourhoods should normally come first and that government funding should be more about empowering than imposing.'
Recommendations include a one-off transfer of local government debt onto the national balance sheet and guaranteeing core revenue funding for local authorities in left behind places for 10 years to 'liberate councils'
The report added: 'Levelling up the country needs government to trust communities with flexible, long-term funding.'
It advocated creating a £2bn Community Wealth Fund, and new procurement and commissioning rules that 'explicitly' prioritise social value.
Community ownership should be boosted 'where the incentives of public authorities and private property owners are not aligned with communities' interests,' the reports added.
Last week a report by the Policy Yorkshire think-tank also called for a bottom-up approach in partnership with metro mayors rather than being 'imposed on the country' and urged 'joint ownership' of the forthcoming White Paper.
It suggested a 'grading' of authorities, with powers for each grade, including over spending and revenue raising.