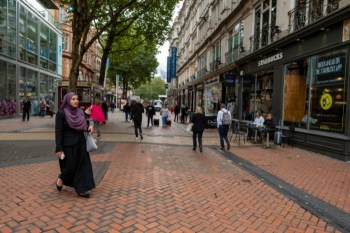 The West Midlands Combined Authority (WMCA) has become the first organisation in the UK to be awarded the RACE Equality Code.
To achieve the new code, the WMCA had to assess how it encouraged race equality and design an action plan to improve race equality in the workplace.
The action plan includes measures for publicly reporting on progress, improving HR practices, increasing diversity at senior levels and educating staff on race inequality.
Andy Street, mayor of the West Midlands and chair of the WMCA, said: 'The West Midlands Combined Authority is committed to taking action to promote diversity, inclusion and equality across the region, so it is only right that we take steps to raise awareness of and tackle race disparities within our own organisation and across all our activity.
'Work has already started – and we will continue to deliver on our RACE action plan alongside our wider efforts to help enable greater equality of opportunity for all of our staff and communities.'
The RACE Equality Code was launched last October by Dr Karl George as part of Black History Month 2020.
Photo: simon hark / Shutterstock.com