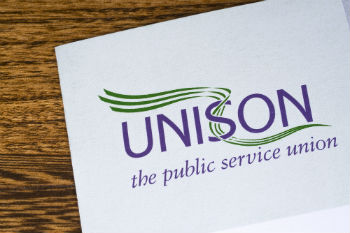 The Government needs to establish a new code of conduct for the delivery of public services by private companies, says public service union.
UNISON general secretary Dave Prentis has written to the minister for the cabinet office, David Lidington MP, calling for 'a new public service ethos to underpin the delivery of services.'
Mr Prentis makes it clear the union's preferred option is for in-house service provision, but says that if private companies are to run public contracts, they should abide by a set of principles to ensure the driving force is the public interest.
The collapse of Carillion and profit warnings from Capita made this all the more 'urgent', he said.
'It is over 20 years since the Nolan Committee published the seven principles of public life – selflessness, integrity, accountability, openness, honesty, objectivity and leadership – following the cash for questions scandals in the 1990s.
'We now need a "Nolan" for our 21st century public services.
'If the UK is to have decent public services, the country now needs an equivalent set of principles that will apply to any private company that receives taxpayers' money to deliver public services.
'The Government should set about establishing these new principles without delay.'
A Government spokesperson said: 'We will respond to the letter in full in due course. However, the Government's supplier code of conduct outlines the high standards and behaviours that are expected from all of its suppliers.'
Image: chrisdorney / Shutterstock.com.