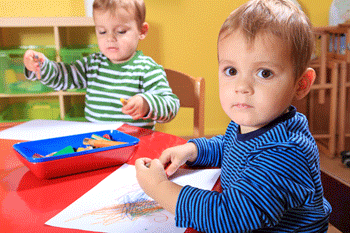 Children's services in Sunderland, delivered by Together for Children on behalf of Sunderland City Council, are the first in the country to make the leap from Inadequate to Outstanding.
During an inspection of services between 28 June and 9 July, Ofsted found that children's services have been 'transformed' and are 'making a real difference to children's lives.'
Sunderland council, whose services for vulnerable children were rated Inadequate in 2015, is one of only 18 local authorities in England and one of only four local authorities in the North of England to be rated Outstanding.
'Children and young people in Sunderland deserve the very best, so I'm absolutely delighted to see Ofsted rating our children's services outstanding after an exceptionally difficult few years,' said the leader of Sunderland City Council, Cllr Graeme Miller.
'This transformation has been very much driven by council chief executive Patrick Melia and director of Children's Services Jill Colbert. But none of this could have been achieved without the tremendous dedication and commitment of all the hard-working staff at Together for Children or the young people of our city who have worked with them to reshape our children's services into something we can all be proud of.'
Jill Colbert, chief executive of Together for Children and director of Children's Services for the City Council, commented: 'The outcome of this inspection marks a turning point for children's services and for families in Sunderland. It draws a line under our difficult history and celebrates the incredible work our staff have done to deliver outstanding services to children.
'I hope every member of staff, and all our partners who have offered support, feel rightly proud of what we have achieved together. The publication of our report provides an opportunity to celebrate our success but more importantly, celebrate the children and families who have been part of driving our improvement journey.'
Children and families minister Vicky Ford said: 'I'm enormously proud of the positive change leaders and staff in Sunderland have achieved, working tirelessly to continue raising the bar even as the pressures of the pandemic took hold.
'I'm also pleased to see the success of its early help and intervention work, meaning more families are supported to stay together safely, breaking the cycle of neglect too many have experienced in the past.'