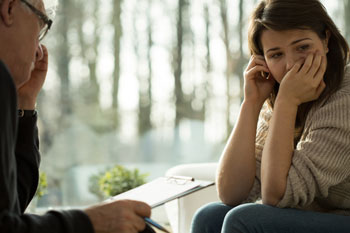 Young people with a mental health condition are being failed by the NHS as they are not receiving the treatment they need, MPs have warned.
The Public Accounts Committee (PAC) said that only three in ten children and young people received NHS-funded treatment for a mental health condition in 2017-18, with many also facing 'unacceptably' long delays in treatment.
It said the Government has no 'comprehensive, long-term plan' for fulfilling its commitment to a cross-sector vision in supporting children and young people's mental health.
'Children and young people with mental health conditions are being failed by the NHS,' said chair of the PAC, Meg Hillier. 'Provision is far below required levels and many people who do get help face long waits for treatment.'
She added: 'Effective action on prevention and early intervention can help young people more quickly, as well as relieve pressures on health services.
'We will be keeping a close eye on the real-world impact of the measures proposed in the Government's 10-year plan for the NHS.'
Chair of the Local Government Association's Children and Young People Board, cllr Anntoinette Bramble, said: 'This report rightly recognises the importance of early intervention and prevention services for children provided by councils, and the significant financial strain these are under.
'Councils are facing a country-wide children's care cash crisis and are being forced to cut many of the early intervention services which help children avoid mental health issues in later life.'