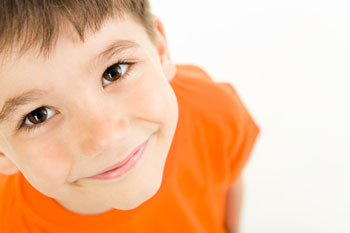 Children should be placed at the heart of the Northern Powerhouse, commissioner says as report reveals wide inequalities between children depending on where they are born.
Published today by the Children's Commissioner, the report found two and three year olds in the North were more likely than their London counterparts to attend nursery, but were less likely to reach the expected standard of development when starting school.
Across England, 71% of children reach a good standard of development but in North West and in Yorkshire and the Humber it is slightly lower – 68% and 69% respectively.
This is compared with the best performing regions of London and the South East where 74% of pupils reach a good level of development.
The report, entitled Growing Up North, revealed many more children in the North than nationally are starting school with high-levels of development issues, and particularly high numbers of these children are dropping out of school too early.
Fewer northern children than in the past are having special educational needs diagnosed before they start school.
The Children's Commissioner, Anne Longfield, also found more than half of the schools serving the North's most deprived communities were below a 'good' rating.
These schools, Ms Longfield warned, were all facing the same problems: weak leadership, poor governance and difficulties recruiting staff.
'Children growing up in the North love and are proud of the place they live. They want a future where they live near their family and community and they want jobs and opportunities to rival anywhere else in the country,' said a statement from the commissioner's office.
'The Northern Powerhouse and the new devolved mayors provide a once in a lifetime opportunity to drive that ambition.
'While many children in the North are thriving, there are huge gaps between the poorest Northern kids and those in the South. Too many children in the North are facing the double-whammy of entrenched deprivation and poor schools.
'They are being left behind. We need to ask why a child from low income family in London is three times more likely to go to university than a child who grows up in Hartlepool.
'The Northern Powerhouse will only succeed if children are put at the heart of the project. If the North is to flourish it needs to grow and retain the talents of all its children and truly offer the opportunities in life they hope for.'