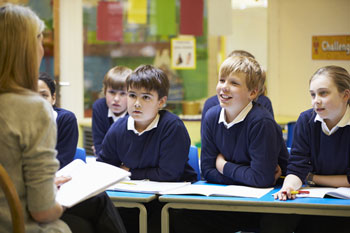 The Government yesterday launched a new scheme to help children in care receive mentoring and scholarships from independent schools.
Children and families minister Nadhim Zahawi said the national scheme will see independent schools and councils cooperate to support the educational aspirations of young people growing up in care.
The scheme will see the creation of 10 regional hubs in 2019, which will be partnerships between councils, independent and boarding schools, social workers and Virtual School Heads.
In these areas, children in care will be offered places at partner independent or boarding schools, but will also benefit from meaningful opportunities and activities from these schools without attending as pupils.
The children, who often struggle educationally due to their challenging upbringings, will receive academic support and will take part in activities that will help widen their extra-curricular skills.
The scheme is based on a 10-year project run by the Boarding Schools Partnerships and Norfolk County Council, where young people who were either in care or at risk of going into care were taken off the council's risk register after at least three years in a boarding school.
'Children in care often find themselves marginalised, struggling to make a success of themselves at school through no fault of their own but because of the chaotic start to their lives,' said Mr Zahawi.
'Your background should not determine your future. I am living proof that the right support at the right time can transform a life — as an immigrant child I struggled in school, and now, as the minister responsible for children in care, I am determined they too have every chance to fulfil their potential.
'We need to dream much bigger for these vulnerable children and raise ambition and belief in what they can achieve — whether that means school scholarships, mentoring or help applying to university.
'Many independent schools are already putting this in action, so this new scheme will help even more provide that stability.'