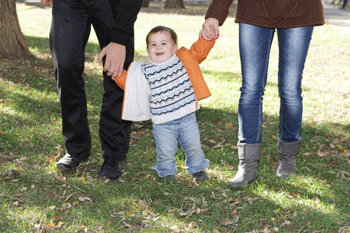 Children in care are falling 'well behind' children in the general population before they even get to primary school, new research reveals - and this gap widens throughout their schooling.
A new report by researchers from the University of Oxford and the Family and Childcare Trust has found only 18% of children in care go on to achieve five GCSEs at grade C or above compared with the national average of 64%.
The study, entitled Starting out right: early education and looked after children, also discovered the take-up of free early education places for two, three and four year olds is at least 14% lower among children in care than for children not in care.
The authors of the report called on local authorities to be made legally responsible for the early years education of children in care, and also said there should be better data monitoring on whether children in care are receiving free, high quality early education.
Some councils, the researchers argued, are doing a lot to promote the early education of looked after children through 'virtual schools', a team of teachers and dedicated education professionals who work to support the education of children in care. However, they said this was not happening consistently in all areas.
Claire Harding, head of research at the Family and Childcare Trust, said: 'Opportunities to close this educational gap are being missed due to a policy blind spot.
'We call on the Government to make sure that looked after children have access to high quality early education that boosts their outcomes and life chances. This means bringing together existing services for looked after children and early education services to prioritise the issue and track progress.
'We need to join the dots to stop vulnerable children slipping between the gaps.'