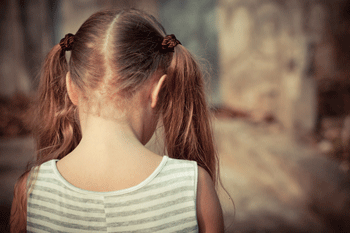 'We're humans. We're falling apart. We just need to be listened to and understood. It's just the understanding.'
These words are from a victim and survivor of child sexual abuse and contributor to our latest research report, exploring survivors' experiences of support services, and the challenges they've faced in accessing them.
Conducted by independent research consultants Broome|Gekoski in conjunction with the University of Hertfordshire, the research is based on the views of over 180 victims and survivors including 24 in-depth qualitative interviews. The research defined support services as any service, organisation or intervention that provides support, advice or treatment to victims, survivors and their families to reduce the impact of having experienced child sexual abuse.
The report finds that the majority of participants had not accessed support, with just 27% accessing one or more support services. Those who had accessed support rated the overall usefulness of services as mediocre, and said it had taken a long time to access; the average time between the survivors' experience of child sexual abuse and their first contact with support services was nearly two decades.
A key finding from the research was that 84% of those who took part described at least one barrier to accessing or continuing to access support. Survivors in this group described a multitude of challenges, with the most notable (67%) being personal, such as not feeling brave enough to seek support, concerns the child sexual abuse was not severe or serious enough, as well as fears they would be blamed for the abuse taking place.
Another significant barrier cited by survivors was service-specific issues, such as not knowing where to go when seeking support, concerns around being judged by services or how their information would be shared if they did decide to seek support.
Participants also described how negative experiences of services in the past had put them off accessing support in the future, as illustrated by this respondent: 'I felt I was never going to get to the real issues with her, so what was the point?' said Ruth, a participant who had a negative experience. 'I'm not going to be able to open up with this woman. Let's just bring it to an end. Let's just bury it again. Does that make sense?'
The report shines a light on participants' suggestions as to how support services could be changed, in order to help improve the overall experience for victims and survivors of child sexual abuse.
Key themes included more specialist training for professionals, such as greater knowledge and awareness around trauma specifically. Respondents also described the potential benefits of a more collaborative, multi-agency approach, with survivors suggesting this as a way to ensure better signposting to the most appropriate and comprehensive support available.
For those who described negative experiences of support, many said they felt judged and misunderstood, that they weren't being listened to, and described the environment as impersonal or somewhere their privacy could not be assured. In contrast, respondents with positive experiences of support services stressed various factors that made services helpful, including care and empathy, feeling heard and believed, understanding they were not to blame and being given enough time to talk.
Whilst improvements have been made to the accessibility and quality of support services, as noted by participants, there is still a long way to go. As highlighted in the Inquiry's Accountability and Reparations investigations report, support and therapy are a vital form of reparation for victims and survivors, a notion echoed during the Inquiry's dedicated seminar exploring the impacts of child sexual abuse, support needs and support services.
If victims and survivors' experiences of support are to change for the better, it's clear that their views and experiences must be considered along the way. The importance of feeling heard, believed and respected is a fundamental principle of the Inquiry's Truth Project, which provides an opportunity for victims and survivors to share their experiences and put forward suggestions for change.
Survivors of child sexual abuse can share their experiences with the Truth Project in writing, over the phone or by video call. Visit www.truthproject.org.uk or email share@iicsa.org.uk.
Visit the Inquiry's website for more information about the research programme.
The names of victims and survivors quoted are pseudonyms chosen by the research participants.
Alison Spence is the lead researcher at the Independent Inquiry into Child Sexual Abuse.