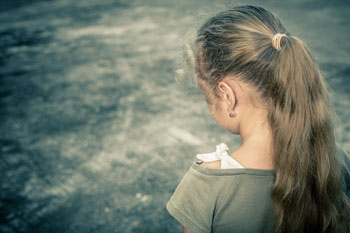 Action must be taken to protect children from domestic abuse which is costing the nation millions of pounds, a welfare charity has demanded.
Hestia says the repercussions of children being abused in their own homes cost taxpayers up to £1.4bn a year.
It says research by Pro Bono Economics shows more than 1 million children each year are suffering, costing health and social care services up to £70m, while resulting crime accounts for a further £110m.
The charity puts the extra costs to education services of the abuse at up to £790m while foster and residential accounts for up to £460m.
It says the forthcoming Domestic Abuse Bill must include measures to protect children who live in households where domestic abuse takes place, including giving them preference in waiting lists for mental health support.
Lyndsey Dearlove, head of 'UK says no more' at Hestia said: 'We need measures put in place to support children early on and break the cycle of abuse.
'The Domestic Abuse Bill is a once in a lifetime opportunity to make this a reality and prevent catastrophic and lifelong damage which costs both individuals and the taxpayer dearly.'