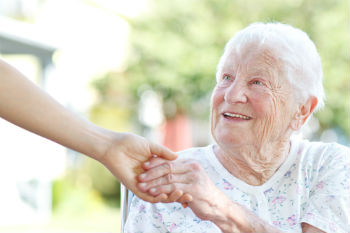 Campaigners have demanded more state support for older people looking after relatives at home after unveiling evidence that they are saving the nation £5.9bn a year.
Age UK says an 'army' of more than 400,000 unpaid carers over the age of 80 are now providing support to family or friends, often putting in more than 35 hours a week.
The report is published in advance of next month's Carers Week which is supported by seven charities.
They say most older carers are looking after a partner as couples try to continue living at home for as long as possible, while others care for disabled sons and daughters.
Carers UK, a membership body for people providing care, says action is urgently needed to help older carers and make sure thay are not left alone by shrinking support services.
Caroline Abrahams, charity director at Age UK said: 'The task of providing care ought to be fairly shared between individuals, families and the State, but as public funding falls further and further behind the growing demand for care we worry that very old people are being expected to fill the gap.'
Emily Holzhausen, director of policy at Carers UK, said: 'Our ageing population calls for greater investment now, from government, social care services and the NHS to meet the increasing demand for care but also support the rapidly expanding numbers of older people who are themselves providing care.'
Yesterday, a government-backed review warned cuts to council budgets are making the integration of health and social care more difficult.