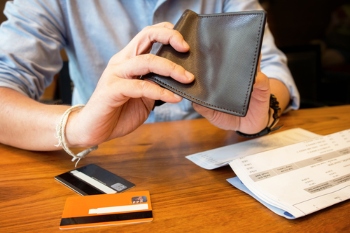 Suspending deductions from Universal Credit for Government debt would help over a million low income households struggling with the cost-of-living crisis, researchers say.
The Government has suspended deductions for ongoing energy usage because of the risk that these repayments will cause hardship.
However, the debt charity StepChange argues that the impact of rising costs make deductions for Government debts a major risk for households on low incomes.
According to StepChange, their clients on Universal Credit are set to face an average monthly budget deficit of £77 come October even with Government support. The average deduction for advances and overpayments is around £50 a month.
StepChange is therefore calling on the Department of Work and Pensions to pause deductions for these debts until benefits are uprated next April.
StepChange director of external affairs Richard Lane said: 'The principle that debts owed to Government should be repaid when it's affordable for people to do so is not in question, but now is a time for a pragmatic pause. Among our clients, around half of those relying on Universal Credit and subject to deductions for overpayments are unable to make ends meet.
'The Government has an opportunity to plug the support gap for over a million households by putting these deductions on hold until benefits are uprated, and taking the opportunity created by the pause to rework deductions into an affordability framework that fits better with best practice in debt advice. We think that's a sensible response to mitigate how the cost of living crisis is playing out among low income households reliant on Universal Credit.'