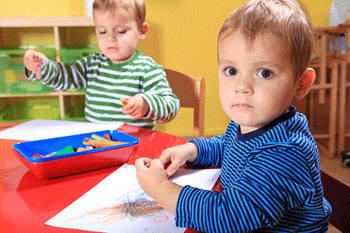 Local authorities should be handed control of the £535m savings from the delayed roll out of Tax Free Childcare to help improve childcare services in their areas, according to a new report.
Investing in Flexible Childcare, a report produced by the Family and Childcare Trust, is aimed at encouraging the government to reaffirm its commitment to help parents with childcare costs.
The charity argues that the savings should be used to ensure that childcare places are able to offer existing and expanded free hours of childcare at times when working parents most need them.
The £535m savings would help local authorities develop increased flexibility in childcare provision.
Julia Margo, chief executive at the Family and Childcare Trust, said: 'The savings from the delay of the tax free scheme should be invested in flexible free childcare, so that local authorities and childcare providers are able to meet the needs of the thousands of working families expected to take up the 30 hours offer.'
The charity projects that its proposals—which would see capital funding directed at local authorities and childcare providers—would help up to 933,000 children with working parents access flexible childcare each year.
According to the findings of the report, this investment would also help over 200,000 unemployed mothers with pre-school children eligible for free childcare who would like to move into work.
The report has been published at a time when the government is considering how it will fund plans to expand free childcare for three and four year olds to 30 hours a week from 2017.
The Family and Childcare Trust has previously warned a 'chronic' shortage of council childcare places could put the plans at risk of failing.