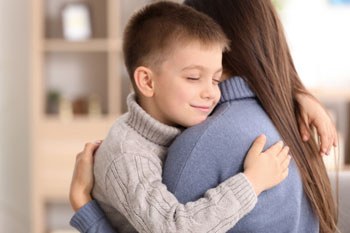 The Government has been urged to make a ten-year commitment to the Adoption Support Fund (ASF) to provide long-term support for adoptive families.
Adoption UK argues that every new adopted child needs life-long support if families are to thrive.
The charity said that a third of adoptive parents told it that support accessed through the ASF had helped them to avoid a family breakdown.
It is calling for every adopted child to receive a thorough assessments before they move to their new family, leading to a detailed support plan that considers future and current needs.
Alison Woodhead, director of public affairs and communications at Adoption UK, said: 'For the third year running, 71% of adoptive parents have told us they face a continual struggle for support. All too often these families are being failed by a system which invests heavily in the placement of children for adoption, then fades into the background, often with terrible consequences.'
A recent report from the charity found adopted children are facing a mental health emergency as they are being 'failed' by a system that is not set up to meet their needs.