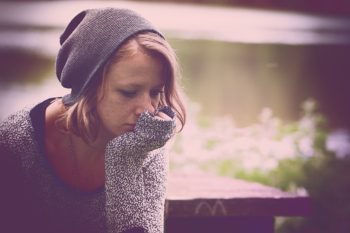 Adopted children are facing a mental health emergency as they are being 'failed' by a system that is not set up to meet their needs, a charity has said today.
A report from Adoption UK found two-thirds (64%) of adopted people aged 16+ have sought help with their mental health. Almost half were involved in mental health services last year, compared to the national average figure of 17%.
However, the Adoption Barometer report found most adopted young people have been unable to access the support they need. Almost three quarters of parents said their child's support reduced or ceased when they aged out of services for adolescents.
Adoption UK's CEO, Sue Armstrong Brown, said: 'For the third year running, 71%?of Barometer respondents said they?face a continual struggle for support.?All too often these families are being failed by a system which invests heavily in the placement of children for adoption, then fades into the background, often with terrible consequences for the mental health of the children and their adoptive families.'
Adoption UK has set out?a?six-point?plan to?improve the life chances of adopted?young?people including the extension of adoption services to at least age 26 and support plans for every child placed for adoption.
Ms Armstrong Brown added: 'This year presents real opportunities to re-set support for adoptive families. The ongoing review of children's Social Care in England and the debate about COVID recovery are both opportunities we must grab if we're going to give our most vulnerable children an equal chance in life.'