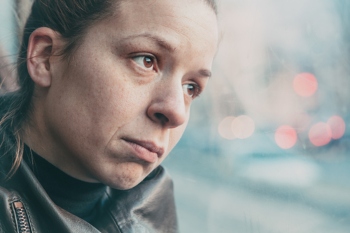 Charities for homeless women have been awarded grants totalling £1.85m funded by money collected from VAT on the sale of sanitary products.
Grants from the Tampon Tax Fund of up to £100,000 have been given to 18 organisations while a further eleven grants of up to £32,000 have gone to smaller charities.
Homeless Link says almost 200 applications were received, demonstrating the huge need for increased funding and support for women experiencing homelessness.
It says a recent report revealed an increase in the number of women becoming homeless in the last two years, including many who were victims of violence.
The successful organisations will improve the support they can give by establishing or growing their women-only provision or creating women-only spaces and specialist support within mixed services.
Tasmin Maitland of Homeless Link said: 'Funding from the Tampon Tax Fund has enabled us to reach a diverse range of front line charities, building their capacity to deliver effective gender and trauma informed support for women experiencing homelessness.
'With the homelessness and women's sectors working together, we expect the impact of this programme to be transformational, ultimately helping to end homelessness for women.'