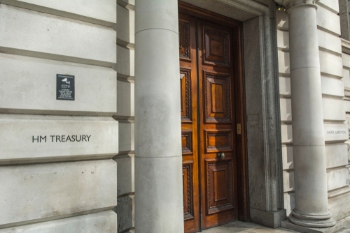 A large proportion of government spending is 'not robustly evaluated' and there is poor understanding by the centre about which approaches to local economic growth work best, says an expert from the National Audit Office (NAO).
Speaking at an Institute for Government (IfG) event today, chief analyst at the NAO Ruth Kelly said that Government 'really has quite a poor understanding of what works, because its policies haven't been consistently evaluated, despite £18bn spent on local growth initiatives in the 10 years from 2010, so really a huge waste of opportunity'.
Ms Kelly pointed to a number of deep-seated barriers to effective evaluation, 'including at a very high level a lack of political engagement, a lack of understanding of the value of evaluation by senior leaders, things like a lack of incentives for departments to produce evaluation evidence and then not much in the way of consequences when they fail to do so.'
She continued: 'There are also difficulties in building in evaluation at the start of policy making, to getting evaluators involved at the get-go, and then of course one of the supply side capacity issues is there's not enough skilled evaluators, and [there's] the perennial difficulties around data, and data availability.'
But despite the 'pretty gloomy picture', more optimistically she identified 'a real sense of momentum growing around this – things like the creation of the [Cabinet Office} Evaluation Task Force', and the Treasury really looked to base some planning decisions made in the last Spending Review on the quality of evaluation evidence'.
She also pointed to the Department for Levelling Up, Housing and Communities' commitment to improving monitoring and evaluation.
To continue reading visit The MJ (£).