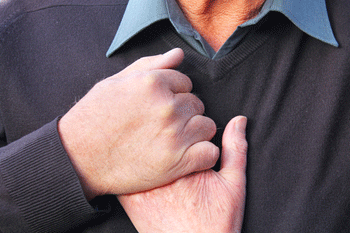 Carers are feeling stressed and depressed working in what is an increasingly over-stretched and underfunded care system, a new survey has revealed.
NHS Digital's survey of 50,800 adult carers in England found that 60.6% reported feeling stressed in 2018-19 – up from 58.7% in 2016-17.
The percentage of carers who reported feeling depressed also increased from 43.4% in 2016-173 to 45.1% in 2018-19.
The care sector, which currently employs over 1.45 million people, has been hit hard by the combination of Government cuts and an ageing population.
The Local Government Association estimates that adult social care services face a £3.5bn funding gap by 2025 just to maintain existing standards of care.
This has had a negative impact on staff recruitment and morale. According to the charity Skills for Care, around 390,000 people leave their care jobs every year.
Of all the carers who took part in the NHS Digital survey, 77.8% reported 'feeling tired' and 66.0% said that they experienced 'disturbed sleep'.
More than three quarters of people surveyed (76.0%) said that they spend over 20 hours per week looking after the cared-for person, with 38.7% spending over 100 hours per week on their caring duties.