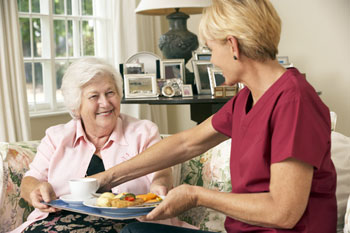 Care England has been granted the right to intervene in the Court of Appeal's sleep-in-shift case raising hopes the care sector's impending £400m financial crisis can be averted.
A court ruling last year in the Royal Mencap Society vs Tomlinson-Blake Employment Appeal Tribunal (EAT) case found care providers must pay the National Minumum Wage (NMW) throughout a sleep-in-shift rather than just for the hours the carer is awake.
This has triggered fears private care providers will have to pay £400m to carers in six years worth of back payments, as well as face a £200m increase in yearly costs from 2020 onwards.
In an attempt to soften the impact of the court ruling, the Government launched a new compliance scheme for social care providers last November which would give them up to a year to identify what they owe to workers.
Employers who sign up to the Social Care Compliance Scheme (SCCS) and identify arrears at the end of the self-review period will have up to three months to pay workers.
This was criticised at the time by the Voluntary Organisations Disability Group (VODG) which said the scheme 'fails' to tackle the funding of sleep-in care because it offers no assurances of how to fund the retrospective costs.
Care England, the largest representative body for independent providers of adult social care, will now be able to appear before the Court of Appeal in March to propose new measures for resolving the sleep-in care crisis.
'I cannot stress the magnitude of this opportunity for our members and the care industry as a whole,' said Professor Martin Green, chief executive at Care England.
'If the existing decision of the Employment Appeal Tribunal is upheld it would be a watershed moment for the sector, with profound affects for the viability of residential domiciliary and supported care which supports 1.2 million vulnerable people across the country.
'We argue for a comprehensible, predictable, and workable interpretation of the sleep-in-shift regulations that do not give rise to the potentially crippling multi-million pound consequences for the sector.
'They should enable providers and their workers to deliver the best care possible.'
Matthew Wort, partner at Anthony Collins Solicitors who will represent Care England, added: 'Surveys have shown that, in practice, on average only 1% of time in sleep-in-shifts is spent working.'
'The intervention by Care England introduces other arguments that have not been considered in the case to date.
'The intention of Parliament from the introduction of the National Minimum Wage Regulations was always that people carrying out sleep-ins would only be paid when they are awake and working and we are hopeful that the Court of Appeal will be persuaded to interpret the legislation in that way.'