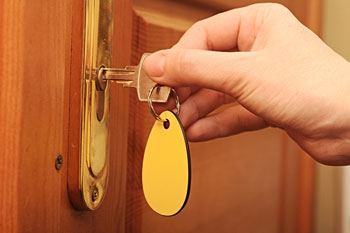 Right to Buy could be suspended in Cardiff, after the council outlined plans to protect its level of social housing stock.
Cardiff City Council is considering applying for permission to suspend the scheme for five years due to high demand for social housing. It warned that the number of council homes have fallen from 23,000 to 13,470 since 1985, mainly due to Right to Buy.
The council's cabinet member for health, housing and wellbeing, Cllr Susan Elsmore, said: 'Every month, 450 new applications for housing are received but only 860 council properties became vacant and available to let in the whole of 2015/16.
'Our housing strategy identifies that 2,700 families in social housing in the city are living in severely overcrowded conditions while 2,400 households have medical reasons for need to move.
'We have delivered a number of affordable homes in the city over recent years and construction on the first sites in our exciting Housing Partnership Programme, which will deliver around 600 new council homes over the next eight years, begins soon. This is a significant investment and it is important that these new properties are available to those who need them most and are not lost through the Right to Buy.'
If agreed, a consultation on the suspension will begin on 1 December.