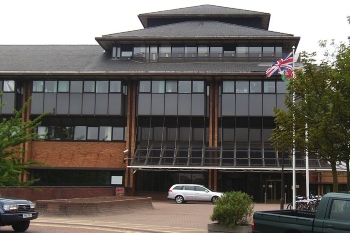 Cardiff Council will manage Monmouthshire County Council's procurement operations and functions for the next three years.
The move will allow both authorities to combine resources, helping to drive the recovery of their local economies.
Under the agreement, Cardiff Council will deliver the leadership and management of Monmouthshire's procurement function and provide technical capability and expertise to support the delivery of the contract pipeline.
Cllr Chris Weaver, Cardiff Council's cabinet member for finance, modernisation and performance, said: 'This is an important partnership for Cardiff and for Monmouthshire. We want to lead the way in delivering major, collaborative, procurement arrangements for the Welsh public sector and this is a step towards that goal.
'It can help both authorities use their spending power to secure the best deals and to drive local recoveries as we come out of lockdown.'
The agreement will also see the recruitment of three new procurement officers.
Monmouthshire County Council's cabinet member for resources, Cllr Phil Murphy said: 'Entering into this important agreement demonstrates our commitment to ensuring we procure in an efficient way, utilising the expertise and knowledge of this highly-respected team, while also understanding the needs in Monmouthshire.'
Photo: Seth Whales