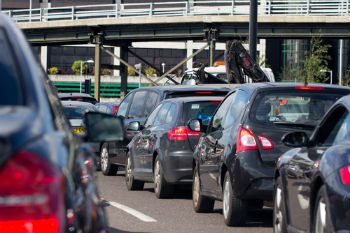 London's boroughs have said they are not getting a fair share of road maintenance cash after they were awarded only £17m of the extra £420m for local authority roads announced during the budget.
The Department for Transport (DfT) has confirmed how the cash for 2018/19 will be shared among English local authorities.
Local highway authorities in England's regions outside London will get £400m of the extra cash, while London's boroughs and Transport for London (TfL) will get only £20m, with the DfT stating that funding for London is provided from 'other routes'.
The cash for London has been shared between TfL and individual boroughs and using (2015) road lengths, with TfL getting £2.74m. There is no extra cash for the London Borough of Hounslow, which has a highways maintenance PFI scheme.
Cllr Julian Bell, chair of London Councils' Transport and Environment Committee, said: 'London is not getting its fair share of funding for road maintenance and pothole repairs. Nearly 10 million journeys are made by road in the capital every single day and London's residents, businesses and tourists alike rely on London's roads being in good condition.'
Cllr Bell said there was 'an urgent need' for Vehicle Excise Duty (VED) revenue raised in London to be devolved.
He said: 'This would mean that VED paid by London drivers would go directly towards investment in the capital's roads. At the moment, VED paid by London drivers goes to central government, which distributes it to other parts of the country to fund their road repairs.'
The £400m distributed to the English regions will be shared between authorities using the Highways Maintenance Block (needs element) funding formula, giving each authority extra cash equivalent to just over half of this year's allocation under that formula.
Councils in the South East will get an extra £66m; the East Midlands £46m extra; the West Midlands an additional £44m; the North West £53m extra; the North East £23m more; Yorkshire and the Humber £42m extra; the East of England £55m extra; and the South West £72m more. (Figures subject to rounding)
The extra £420m is 'in-year' funding, which means that authorities will need to spend it during the current financial year. The existing highway maintenance block needs element for the current financial year totals £725m.