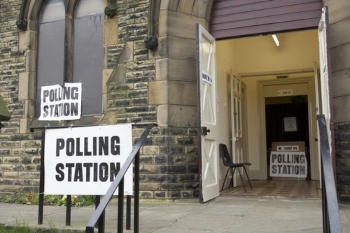 Campaigners are calling for automatic registration to avoid millions of people being left 'voiceless' in the upcoming local elections.
The Electoral Reform Society (ERS) said the current system is 'fragmented and outdated', with as many as 9.4 million people not registered to vote.
It is calling for voters to be automatically registered or when engaging with public bodies. It also wants same-day registration to be trailed, the Government to scrap plans for mandatory voter ID and for boundaries to be drawn on the basis of the total population of eligible voters.
Dr Jess Garland, director of policy and research at the Electoral Reform Society, said: 'Voting is a public good, and we need to pull out all the stops to ensure the system is fit for purpose. Many countries automatically register voters alongside other government services. We should do the same. It's a scandal that nine million people are missing from the roll – and it hits young people, renters and some BAME groups particularly hard.
'We need a major voting rights effort. Instead, the government seems intent on imposing mandatory voter ID, a costly policy that will exclude millions more still who lack ID. It would be a hammer blow to political equality, and ministers should think again.'