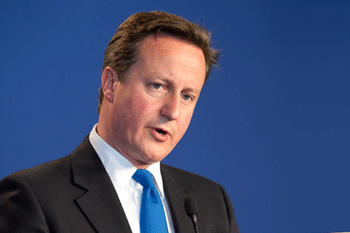 The Government has confirmed it will be pushing ahead with plans to extend the controversial Right to Buy policy.
As well as giving housing associations a discount of up to 70% to buy their own home, David Cameron also announced plans to unlock enough public land to build 150,000 new homes over the next five years.
Councils will also have to include starter homes - homes reserved exclusively for first time buyers - in their future housing plans.
In a bid to boost the number of self and custom-built homes by 2020, councils will also be given a new duty to help allocated land to people looking to build their own home.
The planning system will also be reformed under the Bill, and the Government has warned it will take action over councils who fail to produce a housing plan for their community needs.
Writing in the Times over the weekend, David Cameron and George Osborne said: 'It's simple: you are either pro-reform or not; for building homes, or not; on the side of young people, or not. We know our position. As a one nation government, we will always be squarely on the side of those who want to get on.'
Research showed that three councils in London alone would have to sell off 3,500 council homes in five years to fund planned Right to Buy extensions.