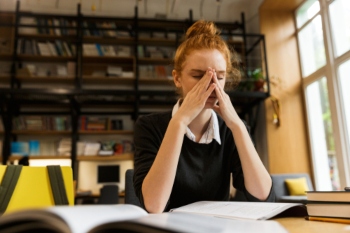 Councils are calling for the creation of early support hubs to allow young people to access mental health support without a referral.
The Local Government Association (LGA) said the hubs would bring together different services to support young people's mental health and emotional wellbeing before they hit crisis point. They could be accessed without referrals from doctors or schools and offer support up to the age of 25.
The LGA said the hubs would prioritise an early intervention approach and help plug gaps in support, especially for those whose needs are not 'mild to moderate'.
'Councils are concerned that mental health issues will continue to rise significantly, either this year, or in years to come, which could lead to increasing numbers of young people developing serious issues and a rise in clinical interventions,' said Cllr Anntoinette Bramble, chair of the LGA's Children and Young People Board.
'It is crucial that early intervention and prevention services are able to help children avoid reaching crisis point in the first place. Making early support hubs available for young people across the country to access mental health support without referrals will help reduce delays in receiving support which risks children and young people damaging their health and needing long-term support.'
The LGA is also calling for the Government to make its £500m Youth Investment Fund available as soon as possible.