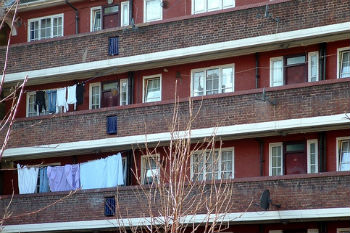 The £30bn investment for the proposed Crossrail 2 project linking north and south London should be switched to tackling poverty in the suburbs instead, campaigners have demanded.
The Smith Institute, supported by Trust for London, says 60% of all Londoners living in poverty are now based in outer London, almost twice as many as 15 years ago, because of an unbalanced 'city centrist' approach to economic development.
It says the Greater London Authority and Transport for London should focus on increasing orbital transport networks in outer London to enable inclusive growth and create new jobs.
The report also says a 'first dibs' policy should be introduced so that existing outer London residents are at the front of the queue for new housing and jobs.
Paul Hunter, deputy director at the Smith Institute and the report's author, said: 'The trickle out economics of city centred growth and turbocharged house prices is not working for outer Londoners on low incomes, who struggle with housing affordability issues and access to good jobs.
'That is why we are calling for a more balanced approach to economic development in the capital.
'This would mean reassessing infrastructure and regeneration projects to help spread growth across the capital with a much greater focus on tackling poverty and inequality.'