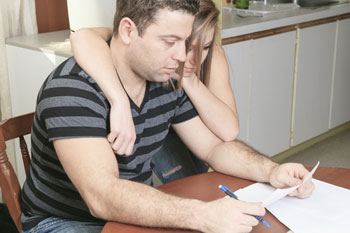 Changes to Local Housing Allowance rates will fail to protect people from homelessness, the Scottish housing minister has warned.
Kevin Stewart has criticised 'tweaks' to the rates, arguing they do nothing to tackle the past damage caused by years of austerity.
In a letter to Thérèse Coffey, secretary of state at the Department for Work and Pensions, he wrote: 'The potential impacts on household finances, rental arrears and ultimately homelessness as a result of the LHA not being brought up to an acceptable level are very concerning.
'These tweaks will leave people who need support through the UK welfare system exposed to an unfair system, with some people unable to afford suitable affordable accommodation.'
A UK Government spokesman said: 'We've ended the benefit freeze, meaning millions of people will see their benefits increase from April, with around 900,000 also seeing a rise in their Local Housing Allowance.
'This government continues to spend around £23bn a year to help people with their housing costs.
Meanwhile, Scotland has significant welfare powers and can top-up existing benefits, pay discretionary payments and create entirely new benefits altogether.'