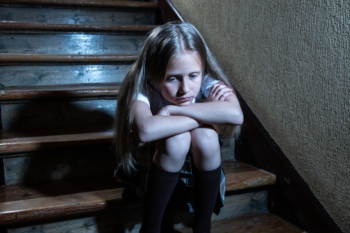 Incidents involving death or serious harm to a child have risen in the past year, leading to calls for further funding.
New figures from the Local Government Association (LGA) show serious incidents involving children in care or suspected abuse rose by a fifth during 2020/21, when successive COVID-19 lockdowns meant they were more likely to go unseen.
The 536 serious incident notifications in England is an increase of 87 or 19% compared to the total of 449 in 2019/20, and 41% higher than in 2015/16.
More than a third of cases involved children aged under one. The number of child deaths also increased from 188 to 223.
Chair of the LGA's children and young people board, Cllr Anntoinette Bramble, said: 'Supporting and protecting vulnerable children is one of the most important roles played by councils who want to ensure all children are safe, loved and thrive, so this rise in serious incident notifications is particularly harrowing and a huge cause for concern.'
Despite investing an additional £1.1bn over the past two years, councils overspent their children's social care budgets by £832m in 2019/20.
The LGA is calling for more funding to provide preventative and early-help services and a cross-Whitehall strategy for young people in the autumn Spending Review.
Cllr Bramble added: 'The pandemic has put extra pressure on families, particularly those living in difficult circumstances, which can fuel harmful acts of abuse or neglect on children.
'Councils have been working hard with their partners to identify this and provide the help children need, but it is vital that children's social care services are funded to meet this need.'