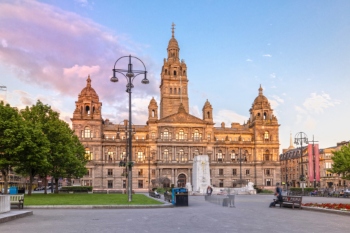 Cosla has called for councillors to be paid the Real Living Wage of £9.90 per hour as a minimum.
It argued there needs to be a 'realistic' review of remuneration for the role, which has changed dramatically over the last few years.
A survey by Cosla found the average councillor in Scotland works 38.5 hours per week but the average salary is only £18,604 per year.
The research also showed 43% of councillors worked weekly hours in a paid second job, working an average of nearly 25 hours per week.
Cllr Alison Evison, Cosla president, said: 'The current salary for a councillor is £18,604 and that quite frankly does not cut the mustard.
'A survey undertaken by COSLA as part of removing barriers to elected office work clearly shows that councillors from all political parties and none feel that the time has arrived for this new, radical and bold approach to councillors' remuneration as part of a wider package of action to increase councillor diversity and address financial barriers to elected office for underrepresented groups.
'We are excited about what can be achieved, but we know that to attract a more diverse range of people to the role of the modern councillor simply will not happen without a commitment from Scottish Government to look at councillor remuneration.