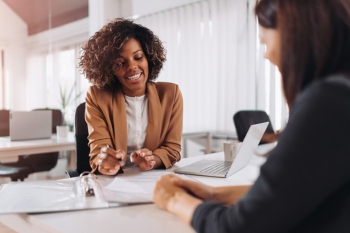 Legal advisers should be deployed in council offices and other public locations to provide access to civil justice, a think tank has argued.
The Social Market Foundation (SMF) has warned that changes in government legal aid rules have 'drastically' limited support for the poorest and those who remain digitally excluded.
It said that legal advisers in locations such as council offices, libraries and GP surgeries would help civil justice better reach those in need.
Dr Aveek Bhattacharya, SMF chief economist, said: 'Most of us will experience some form of civil justice issue in the next few years, be it debt difficulties, a dispute with neighbours, a problem with housing or being mis-sold a good or service.
'These issues have a tendency to escalate, so we shouldn't expect people just to muddle along, at a cost to their health, wellbeing and financial security. Instead, it is critical to provide accessible and timely interventions, available to people where they are. That requires creative and joined-up thinking to ensure that the relevant services work together and put the people they serve first.'
SMF has previously found that 'timely' intervention through medical-legal partnerships can help avoid crises from happening that can snowball such as a family breakdown leading to homelessness or a health issue affecting someone's job.