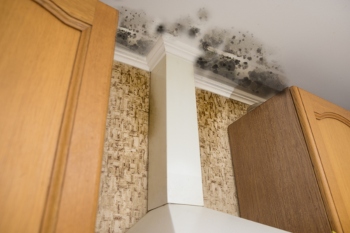 Tackling damp and mould must be a higher priority for social landlords, the Housing Ombudsman has said in a new report.
The report warns social landlords should stop blaming residents' 'lifestyles' for damp and mould, and instead take complaints more seriously.
The report examined 410 complaints over a two-year period, finding maladministration in 56% of cases and 64% for complaint handling.
It makes 26 recommendations for landlords to implement including greater use of intelligent and data to prevent issues, improving access to complaint to resolve issues, and adopting a consolidated policy for actions.
Richard Blakeway, Housing Ombudsman, said: 'Throughout our investigation, the distress and disruption experienced by residents living with damp and mould was evident. These are conditions that no one working in social housing wants to see. Our high maladministration rate shows that a fairer approach is needed.
'A zero-tolerance approach does not mean zero cases but it requires changes in culture, behaviour and approach by landlords – from reactive to proactive and from inferring blame to taking responsibility.'