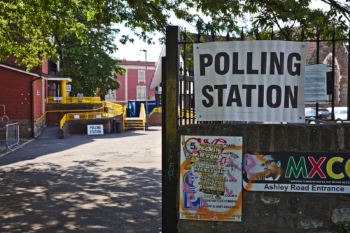 Speculation over whether local elections will take place in May as scheduled has been labelled 'unhelpful' by councils.
Prime Minister Boris Johnson prompted doubts after he refused to rule out postponing the vote for a second time, following the cancellation of the elections last year due to the coronavirus pandemic.
The Ministry of Housing, Communities and Local Government has claimed there are currently no plans to postpone May's local elections.
Mr Johnson told MPs in the House of Commons this afternoon that legislation currently stated that elections will take place on May 6, but that the Government would 'keep under review' the date with the country entering a third national lockdown.
Questions also remain over voting arrangements for people who have tested positive for COVID-19.
The County Councils' Network (CCN) estimates up to 19 million people will potentially be eligible to vote in county council polls with unitary and district councils, directly-elected mayors, and police and crime commissioners also up for election.
CCN chairman, Cllr David Williams, said: 'Continuing speculation about the elections being deferred is unhelpful so we need urgent clarity and a swift decision from the Government as soon as possible on whether these elections take place as scheduled.
'If we are left until March or later for a decision to be made there is a risk that months of hard work from councils would be at risk – and at a time when much of the local effort is on suppressing the virus and keeping day-to-day services running.'
Photo: Stephen Maudsley / Shutterstock.com